Korean Corrective Facials
Choose between a 50-minute or a 75-minute treatment to fit your schedule and skincare needs.
Experience the ultimate in skincare luxe with our customizable and advanced corrective facials. Address your specific skin concerns, from acne and fine lines to hyperpigmentation and dullness, with the latest techniques and high-quality products. Refresh, revitalize, and reveal radiant skin with our tailored facials. Book now for a truly transformative skincare experience.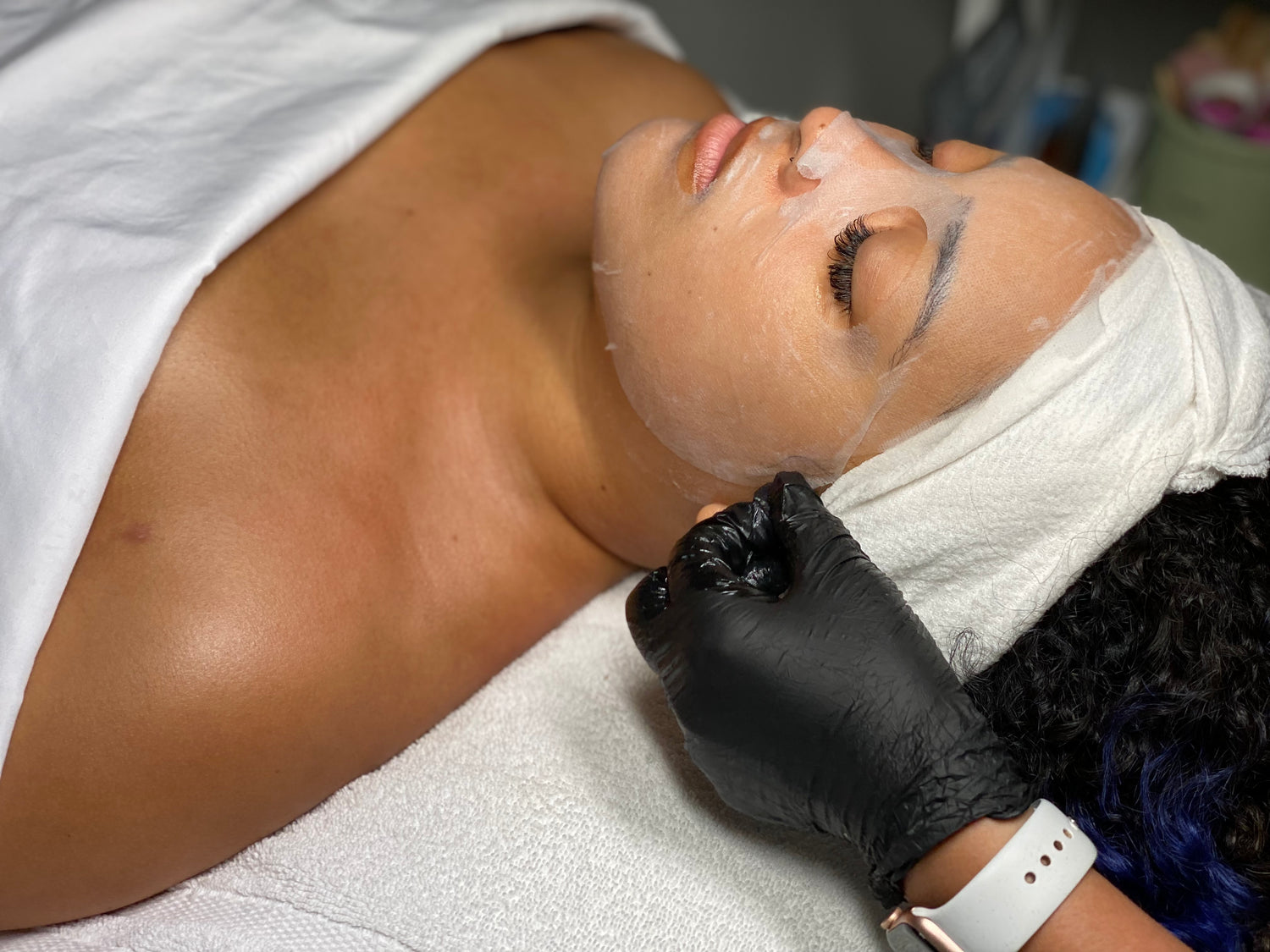 Skin Whisperer
The Skin Whisperer facial is the perfect solution for anyone who's not sure which facial to choose, but wants to achieve their best skin yet. This facial is highly customizable and can address a variety of skin concerns, including acne, dryness, and more. Our experienced esthetician will thoroughly analyze your skin and determine the best course of action to take, tailoring the treatment to your specific needs.
Book Now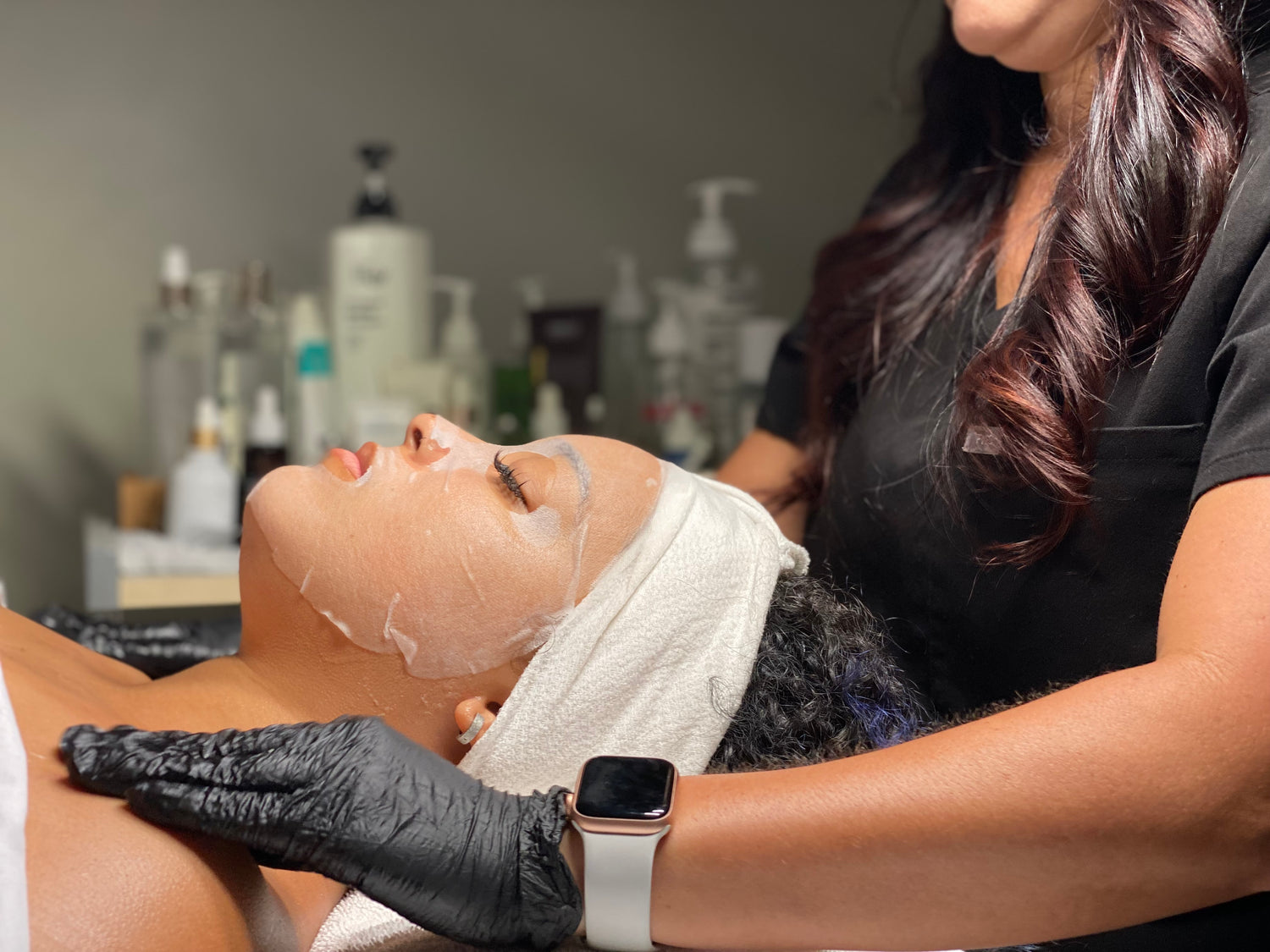 Quench My Skin
The Quench My Skin facial is a deeply hydrating and nourishing treatment that will leave your skin feeling refreshed and rejuvenated. This facial is designed to provide your skin with the essential hydration it needs to look and feel its best, making it perfect for anyone with dry, dehydrated, or dull skin.
Book Now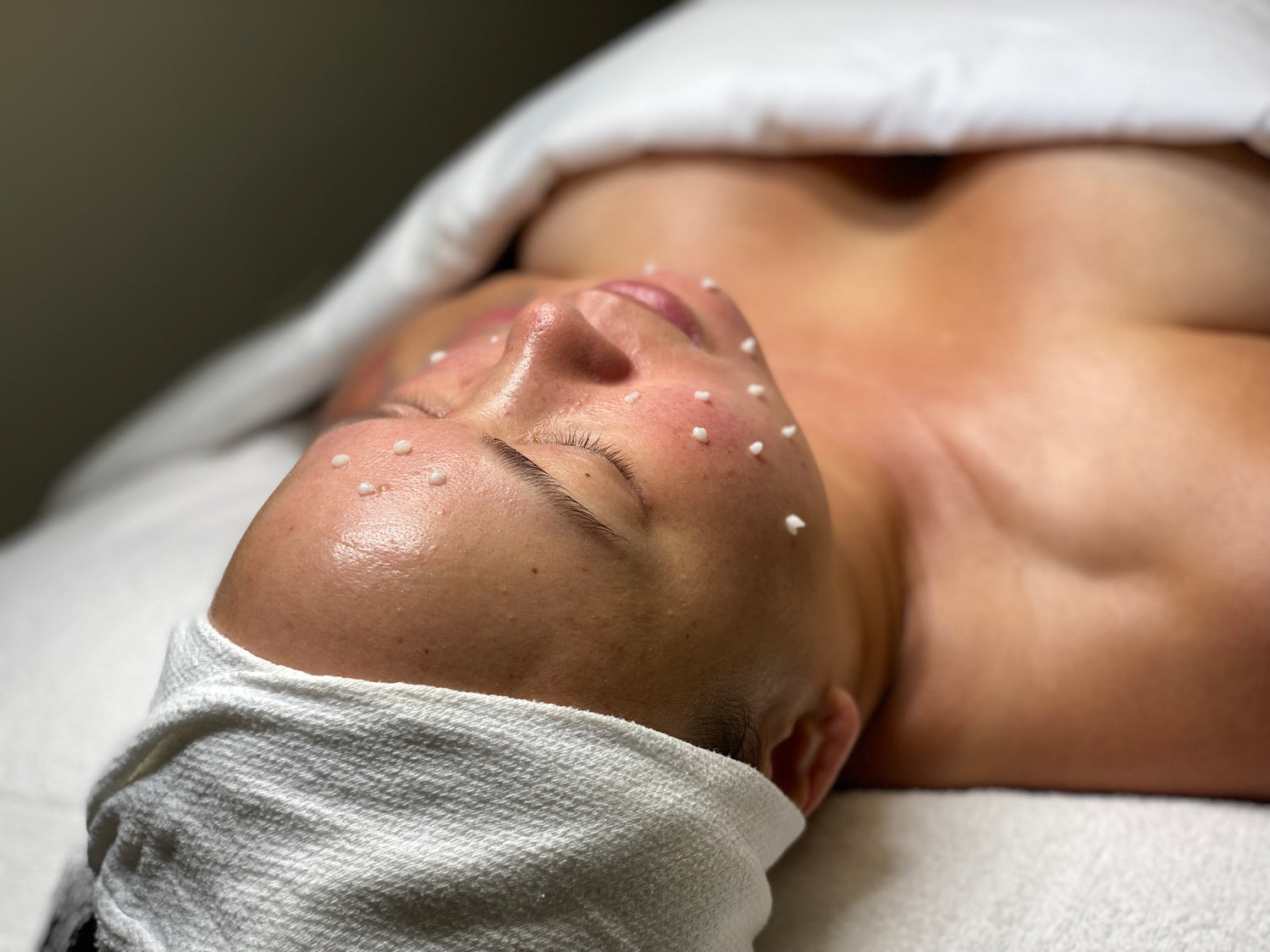 Illuminate & Glow
The Illuminate & Glow facial is a luxurious treatment designed to revitalize and illuminate your complexion, leaving you with a brighter, more radiant glow. This facial is perfect for anyone looking to rejuvenate their skin, improve their skin texture and achieve a more even complexion.
Book Now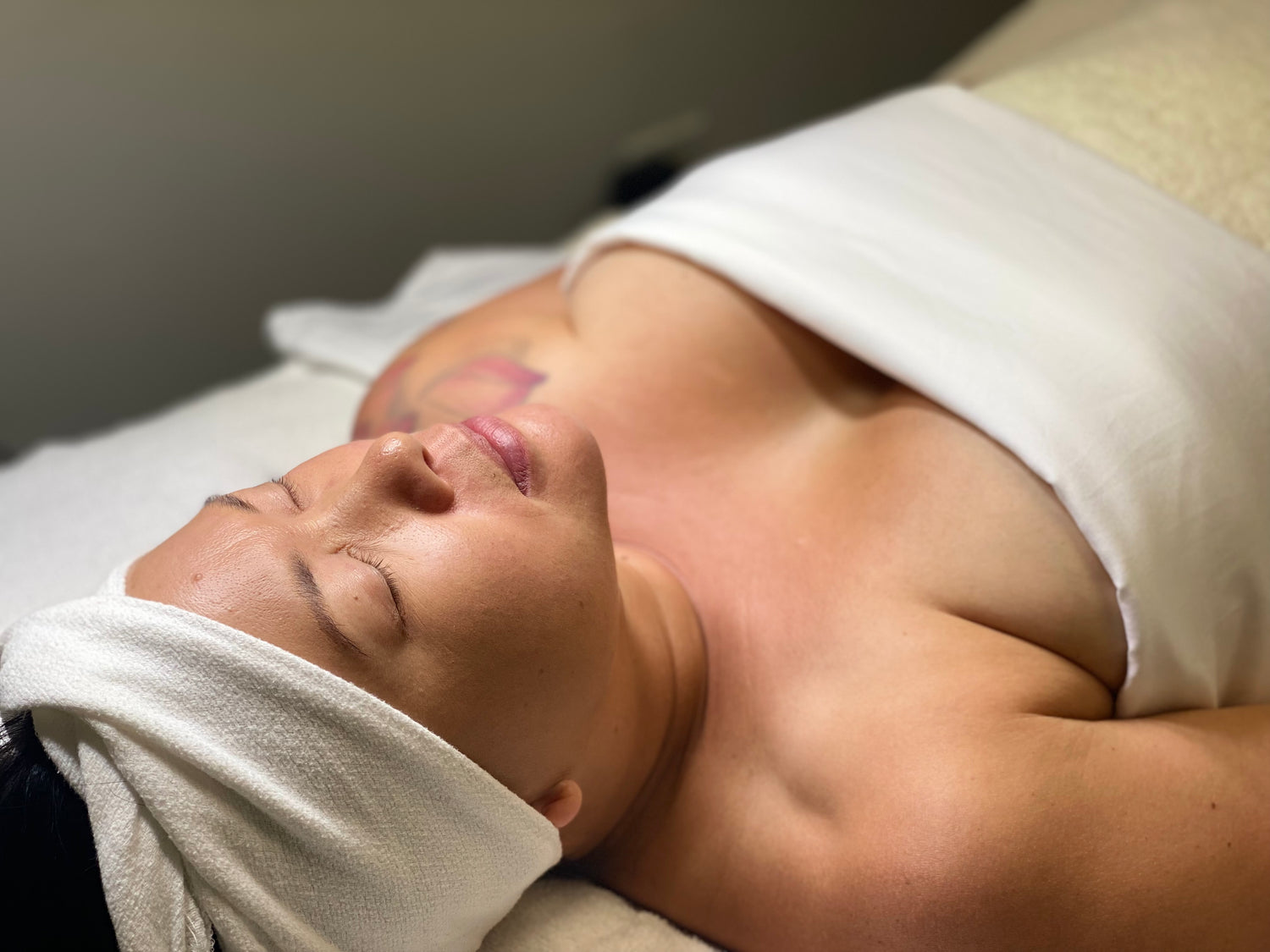 Delicate Dew
The Delicate Dew facial is a gentle and refreshing treatment designed for those with delicate sensitive skin, rosacea or a compromised skin barrier. This facial uses natural ingredients like rose water, chamomile, and licorice to cleanse and moisturize the skin without causing redness or irritation.
Book Now
Acne Assassin
The Acne Assassin facial is a powerful and effective treatment designed to combat acne and breakouts. This facial is perfect for anyone struggling with stubborn acne or oily skin, and is specifically designed to help reduce inflammation, unclog pores, and promote healing.
Book Now
75 MIN FACIALS
Indulge in our 75-min facials for the ultimate skincare experience. Revitalize your skin, address specific concerns, and enjoy pure relaxation.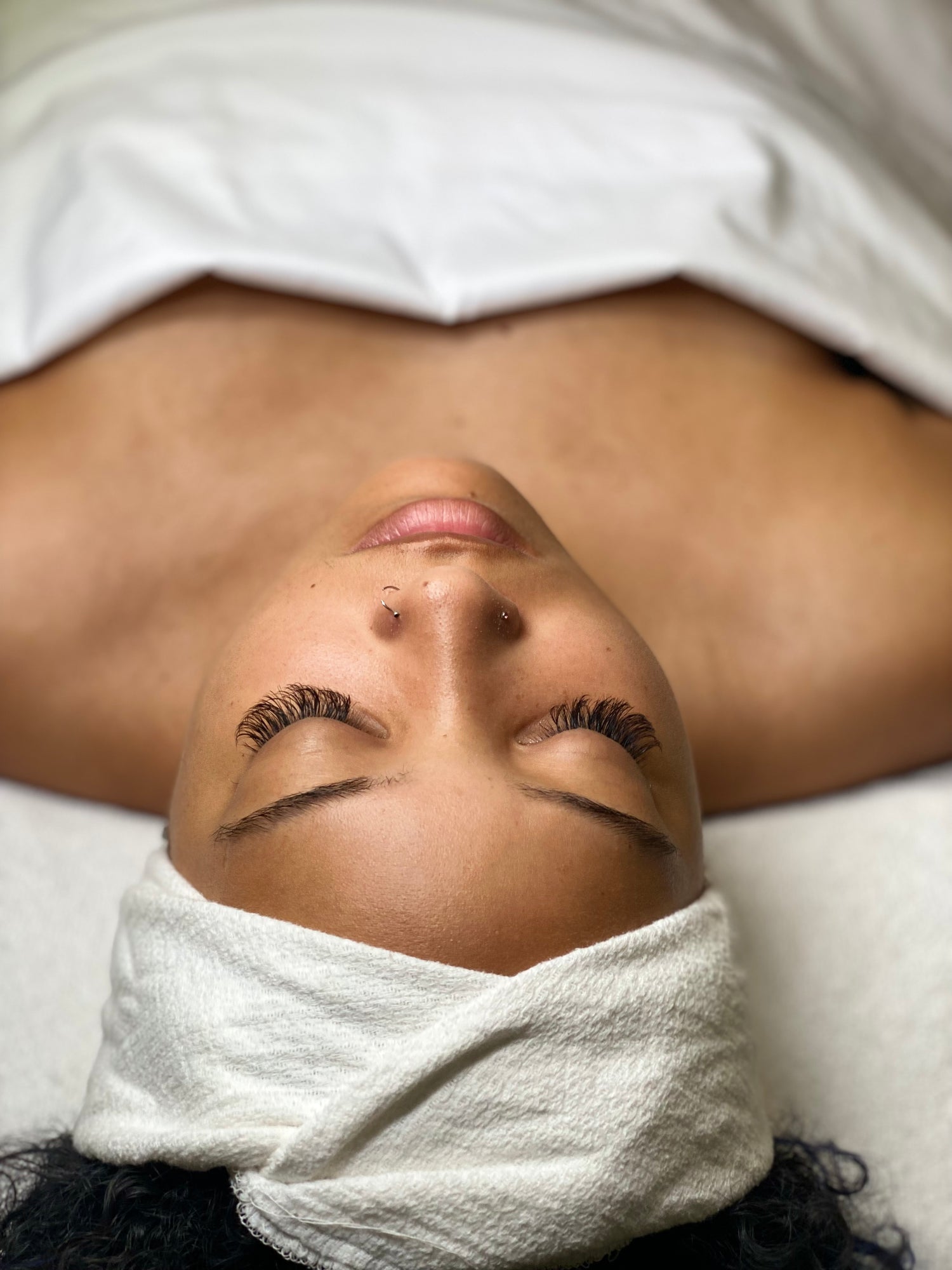 GLASS SKIN
Our Korean Glass Skin Facial - the ultimate treatment for achieving the coveted "glass skin" look. This treatment is specifically designed to improve pigmentation and brighten the skin using a multi-layered approach, ensuring that you leave with a radiant and youthful-looking complexion.
Button label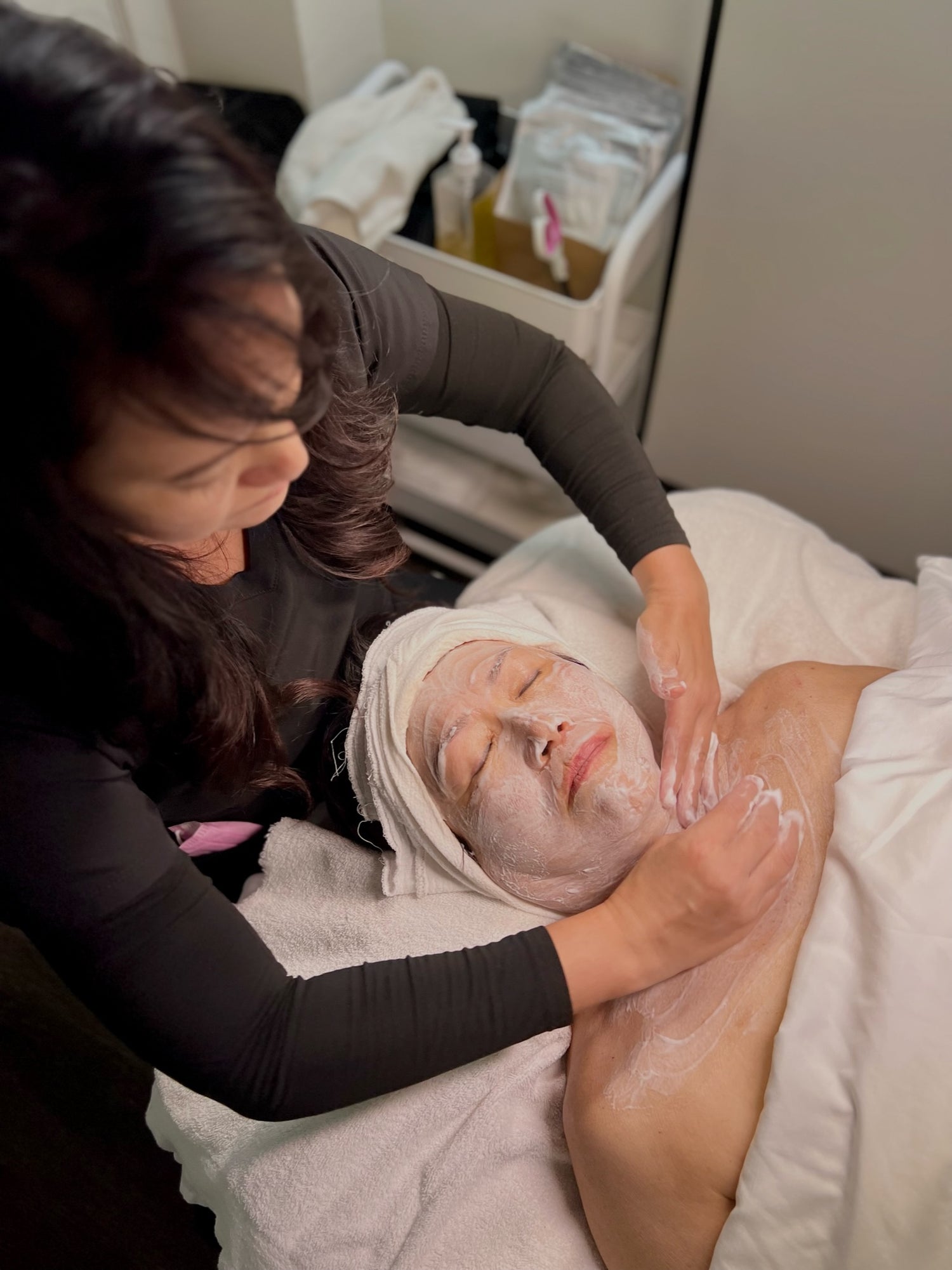 ULTRA-LIFT ANTI-AGING
The Ultra-Lift Anti-Aging Facial is a luxurious and effective treatment designed to reverse the signs of aging, and provide a solution for those looking to improve the appearance of wrinkles and fine lines.
Book Now
Glass Skin Ice Facial - 90 Min
Experience the ultimate skincare luxury with our Glass Skin Ice facial. Achieve a clear, smooth, and radiant complexion resembling glass. Cryo reduces inflammation, boosts collagen, and enhances ingredient absorption, revealing a youthful, radiant glow.
Book Now